Сompany news
PIN-UP.TECH is looking for a team all over the world – why you should pay attention
What is the attractiveness of IT business for skilled professionals and what can motivate you when you have years of technical experience? In PIN-UP.TECH we have found a simple but clear formula that satisfies the ambitions of the expert.
Among the main motivations is the opportunity to be involved in the creation of an important and useful product, to implement one's expertise, to constantly maintain an appropriate level of knowledge, and to be among the first to use the advanced technologies. All that is provided by PIN-UP.TECH, which is one of the activities of the international PIN-UP Global ecosystem, which develops software for the iGaming industry and specializes in technological concepts. The direct result is the development of software on Golang, AngularJS and Python, which are daily used by millions of people. These are iGaming platforms, affiliate systems, marketing tools, CRM, native applications, fintech, anti-fraud.
We will tell you in more detail what PIN-UP.TECH does and who it is looking for.
What PIN-UP.TECH is engaged in
Companies included in PIN-UP.TECH work on software for the iGaming industry. In total, more than 400 IT experts are involved in the team, of which more than 60 persons are golang developers.
The industry is currently looking for experienced middle+/senior level specialists around the world to replenish the technology team. At PIN-UP.TECH, an expert can contribute to the creation of an important product for the market, using advanced technologies.
What technological concepts does PIN-UP choose? Being one of the directions of PIN-UP Global, PIN-UP.TRAFFIC partner program is based on a microservice architecture developed in Golang. Such a solution ensures a high speed of processing a large number of requests. The infrastructure is deployed in k8s, which allows you to quickly scale resources as the load increases. To process and store large volumes of statistical data, ClickHouse is used, a diverse selection of table engines allows solving a wide range of tasks.
"At PIN-UP.TECH, we strive for technical excellence in the implementation, delivery and operation of our products. This means that we implement and use modern technologies and tools: Service Mesh – to control communication between microservices, Domain-driven design instead of monolithic architecture, for prompt implementation of new features, TOGAF as the main assistant in the organization of a systematic and effective development process. We are currently at the stage of introducing the Data lake repository into the stack, which will allow us to store large data sets and operate them many times more efficiently. Our team sets trends, develops the market and grows every day," says Dmytro Poltorak, VP of Engineering at PIN-UP.TECH.
A vivid example of PIN-UP.TECH's technological breakthrough is the Anti-fraud tools project, which was worked on by a powerful Anti-fraud department with more than 10 specialists under the leadership of Volodymyr Todurov. The development combines traditional anti-fraud tools with elements of artificial intelligence. The algorithms help to collect a unique register of the device and thus assess the security of the transaction. Convenient dashboards have also been created for analysts who use the platform. They no longer need to keep bulky tables – a few clicks are enough, and all the necessary data is conveniently visualized. It was the coordinated work of the team that became the key to the creation of the newest product, which has no alternatives.
Who is PIN-UP.TECH looking for?
The search focus of PIN-UP.TECH is new solution and software architects, Golang developers, Angular Developers, DevOps, NOC and SRE engineers, QA engineers. As well as product managers, project managers and business analysts.
Not only professional, but also personal qualities are important. "Now there is a considerable demand for professionals in various fields of activity – both in IT and, in particular, in iGaming. We are looking for progressive, proactive, active and courageous people to join the team, and we help them quickly acquire the necessary skills, give them the opportunity to participate in various projects and have an impact on them," says Dmytro Poltorak.
Take, for example, a Golang developer. What are his tasks in PIN-UP.TECH team? This is the development of a microservice architecture with a Domain Driven Design and Event Driven approach, the use of Kubernetes, AWS as a cloud provider, gitops, CI/CD, NATS mesh. -cluster, consul, geodistributed projects, MongoDB, Redis, PostgreSQL, Clickhouse, Redshift, Elasticsearch. And therefore, each of the team members has a wide field to realize their potential and expertise, and at the same time, there are many opportunities to learn new things.
Why exactly PIN-UP.TECH
PIN-UP.TECH managers have created a unique working atmosphere where every specialist is in his proper place. Processes are built so that team members always have comprehensive information on tasks and plans, and all the tools for generating ideas and their implementation.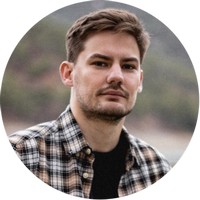 "Every day at PIN-UP.TECH you feel the confidence of belonging to the creation of high-tech complex products that have an impact on the industry as a whole," says Volodymyr Todurov, Chief Analytics Officer.
What motivates all the PIN-UP members? The direction of online games is growing rapidly thanks to the use of advanced software, because the demands of users for speed and quality of products are constantly growing. Of course, creating and maintaining a modern competitive iGaming product requires high skills, understanding of modern technologies and concepts: High Load, Big Data, High Availability, High Scalability, Realtime and Low Latency. But the demands are compensated, in addition to the material rewards, by the understanding that you are part of the driving force behind the global development of the industry, which faces quite ambitious tasks and challenges.
It is worth noting that one of the main values of PIN-UP.TECH is ensuring the development of each specialist. PIN-UP members are provided with everything necessary for effective work, self-development, realization of their creative potential and health preservation. This is a social package with insurance, corporate training, technical support at a high level, constant automation of work processes. Additional benefits include the ability to work from anywhere in the world, have extra days off, and relax at corporate events.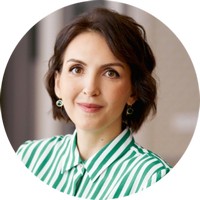 PIN-UP.TECH is always looking for professionals, says CHRD PIN-UP Global Oksana Izmailova: "Our experts develop and learn from the best professionals. They get international experience, communicate with teams from different countries. This gives an opportunity to improve your skills in practice, to participate in projects with the professionals." Also, PIN-UP.TECH provides the opportunity to attend conferences and compensates expenses if a team member decides to acquire additional skills. In addition, team building and corporate events are held regularly.
Specialists have room to develop and grow at PIN-UP.TECH, without fear of stagnation in the industry. According to Dmytro Poltorak's predictions, in 2024 iGaming will grow in such areas as large-scale implementation of NFT, integration into products and processes of artificial intelligence and machine learning. And therefore, the number of options for where to develop will further multiply.
Charity
Now Ukrainian business must work for the joint victory and restoration of Ukraine. This not only helps the economy, but additionally motivates the team.
PIN-UP Global condemns the aggressor's war against our country. To help overcome the consequences of the war, PIN-UP Global CEO Marina Ilina started the PIN-UP Foundation. Its charity programs are aimed at helping Ukrainians affected by aggression and rebuilding the country. The Foundation's program includes aid to children, support for evacuation and rehabilitation flights of Ukrainians to Europe, support for the medical field, and humanitarian aid to the frontline regions of Ukraine.